Everything You Need To Know About Applying For Grants For Stairlifts
Sign Up Today and Book a FREE call from our expert team of stairlift advisors
Applying for a stairlift grant could be the key to a safer and more accessible home. The process of applying for a stairlift grant is easy and could make a huge difference in your daily life.
If you are looking for a stairlift grant, you're in the right place. Our website is the perfect destination for people who want to stay informed and educated about stairlift grants.
By signing up today, you'll get access to:
A call with our expert stairlift team who will explain how the grant process works.
We will send you the required grant forms.
A free home survey to determine the most appropriate stairlift for your home.
But that's not all. We also offer:
During the home survey, our surveyor will check your grant application to ensure it is filled out correctly.
A free photographic survey to create an accurate 3D model of your staircase so the track is designed to fit your staircase perfectly.
Clean and tidy one-day installation by our expert engineers.
And the best part? All of this is completely free.
Sign up today and get your grant application process underway. Join our community of thousands of satisfied clients. Don't let mobility issues keep you from accessing your entire home. Apply for a stairlift grant today!
South Dublin County Council
Dun-Laoghaire Rathdown County Council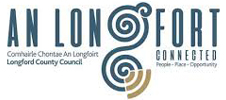 Waterford City & County Council